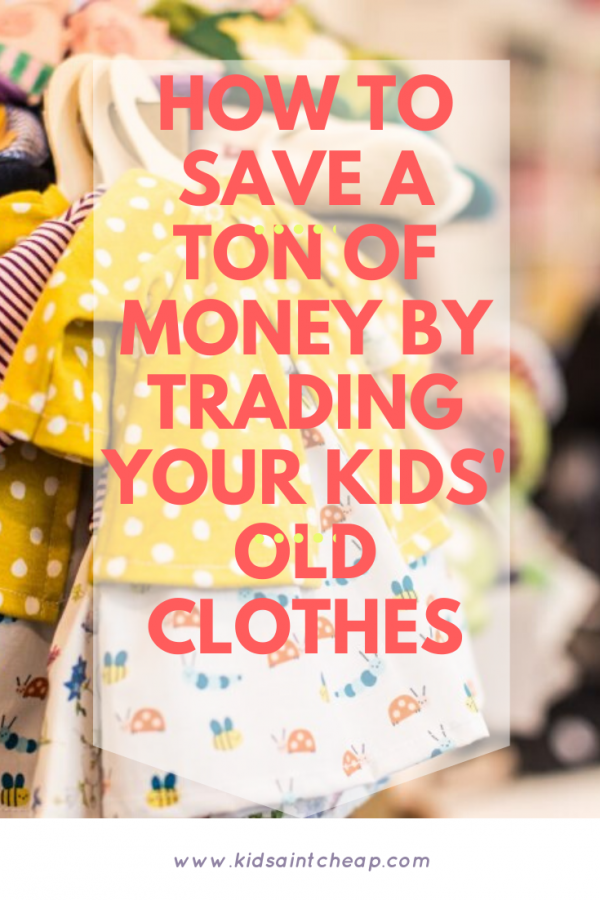 Kids grow fast. The speed at which they grow often means they only get a handful of wear out of brand-new jeans before their ankles start making an appearance. Buying new clothes at a rapid case is a sure way to go broke. It's also wasteful. The good news is that most moms are in the exact space you are. Trading your kids' old clothes can save a ton of money. Here's how to do it.
Three Ways To Save Money by Trading Your Kids' Old Clothes
1. Host a Clothing Swap
A clothing swap is a great way to not only save money by finding new-to-you clothes for your children; it's a great way to socialize and meet new people with similar interests.
Invite your friends with kids roughly the same age (or size) as yours. If your kids attend school, you can send an invite through their classroom. Ask everyone to bring a few gently used items of clothing for a swap. 
As everyone arrives, collect the donated items of clothes. Give everyone a ticket for the number of things they brought. As they browse the merchandise, they can turn in their tickets for new-to-them clothes. 
2. Consignment Shop
By swapping clothes at a consignment shop, you can not only save money, but you may also even make a little.  
Once a month, I take a bin of clothes to two consignment shops in my town. I've collected the clothes all month as I've done laundry and noticed things don't quite fit anymore. I also strategically save holiday and seasonal items until a few months before, as the shops are more likely to purchase at that time.  
The consignment shop will sort through my bin based on what meets their qualifications. They'll offer cash for the items they want, or a 20 percent bump if I choose store credit instead. Depending on if I need new clothes for my kids, I may choose the store credit and grab some items they may be lacking. What they don't take, I'll hit up at the next consignment shop, or take directly to goodwill.  
Occasionally, I'll take the cash and apply it to whatever financial goal I'm currently working on.
3. Selling Online
Selling online has become much more sophisticated since the days eBay first came on the scene. It's more convenient, especially if you tend to have higher-end clothes or clothes with tags.
Think about the clothes you receive for your kids from Grandma and Grandpa that never get worn because they're already too small. Sell them online, then use that cash to subsidize the cost of new clothes. Better yet, make that cash go further buying gently used clothes either on the same site you sold to, or a consignment shop. 
Some of my favorite online resources for selling kids' clothes are Kidizen, ThredUp, and Josies' Friends.
Do you have a favorite method to save money on kids' clothes? Share with us in the comments below.
Read more:
Here Are the Best Online Shopping Sites for Affordable Kids Clothes
Save Money And Host A Clothing Swap
Kid's Clothing Consignment Sales: Are They Really Worth It?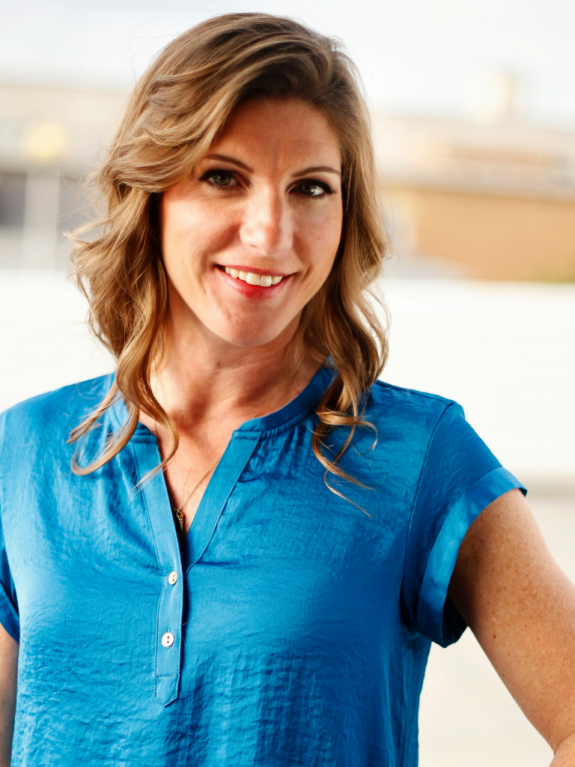 Kate Fox is a former CPA, with twenty years of experience in public accounting and corporate finance. Born and raised in Alaska, Kate is currently based out of southeastern North Carolina.  She loves coaching others on personal finance and spends her free time traveling with her family or relaxing by the pool with a good book, probably about money.