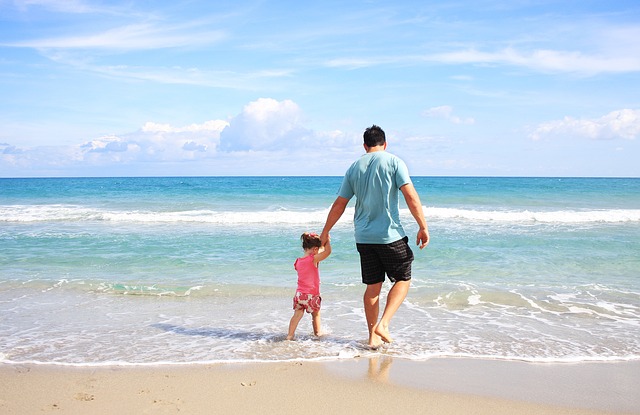 Weekend family trips and activities can be really expensive depending on your choice of activities and places you are visiting. However, this is necessarily always the case. Here is a list of fun things to do on the weekend that won't break the budget:
1.   Visit The Planetarium
If you are lucky to live close by, a visit to the planetarium can be a lot of fun for the whole family and tickets gaining access are not very expensive. A trip to the planetarium for a family of four can easily cost under $100. You can bring along snacks and the kids will be blown away by the show! It is also very informative and can spark creative ideas for the kids when they get home to build toy rockets out of a toy? blocks or create their own universes with cardboard, glitter, paint, and glue.
2.   Breakfast Buffet
With a little bit of research, you can find an affordable buffet in the area with enough food to satiate anyone's appetite. It's a lovely Sunday morning outing and at least you won't need to worry about cooking. Try to get there around 10.30/11am and the only meal you will need to prepare later will be dinner. Usually, the breakfast menu is cheaper than lunch or dinnertime menus.
If you feel the breakfast didn't provide enough healthy nutrients you can always keep supplements or vitamins in your bag and give it to the family at the table. Research Verified reviews like this will guide you to the most potent strength products for your family with the highest level of nutritional benefit.
3.   Hit The Beach
On a hot day or even mild-weather temperatures can call for visits to the beach. The sand, in essence, is a giant sandpit and your children will have hours of fun. It doesn't cost you anything to relax by the beach. Just bring a bag with towels, spades and buckets, a good book, some sandwiches, mineral water and wet wipes.
If you live in a city without a beach visit the local public swimming pool for a relaxed afternoon with your kids in the water. Bring along hot dogs and juice and just remind your kids not to swim straight after eating.
4.   Series-Binge
Get the popcorn ready and begin a new series together that is family friendly (obviously no Game Of Thrones type series). Fun series to watch together are 'Glow' or 'Grimm' (if your kids are 16 plus), Marvel-inspired series like 'Iron Fist' and 'Defenders'. This is a great activity that is fun to do but only once in a while. (The series mentioned can all be found on Netflix)
5.   Go Camping
Pack the tents and get ready to rough it out in the wild. Go to a safe camping site, possibly near a river for rafting and have fun in the wild. Make it a no-tech zone and put yours and your family's cell phones away. Enjoy the peace and it will do a world of good for your children.
6.   Bake Day
Have fun exploring a new recipe together and get the whole family in on baking new delicious delights. They can take these baked goods during the week to eat at school and can be proud when they tell their friends that they helped make them. It's also a great activity as it teaches them new skills.
7.   Paint Clothes
This is a super fun activity where the whole family gets to be creative and express their unique individuality. All you need are some clothes, a paper towel, a cup of water, the newspaper, fabric paint and you are good to go!
So there you go. You need not stress about weekends that could cost an arm and a leg. With enough careful planning, weekends can be an event that the whole family looks forward to. With so many inexpensive things to do in the city and at home there is no limit to the choices you and your family can have! Go have fun together!