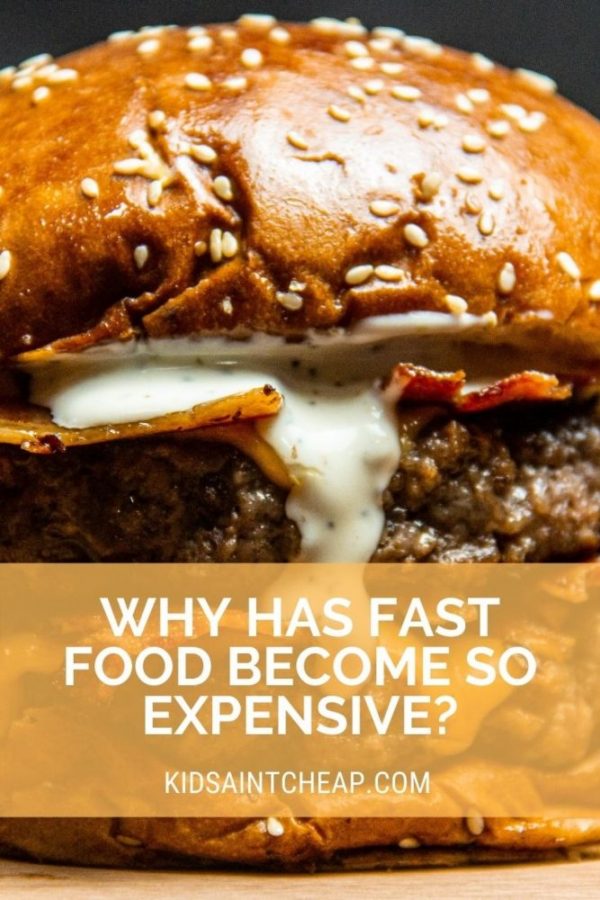 Our family hadn't had our favorite fast food, Chipotle, since the pandemic began two years ago. When my daughter asked for Chipotle for one of her birthday meals this year, we happily bought it. But boy, were we surprised by the experience! We were shocked to hear our final total for four meals–$53! We were left wondering, why has fast food become so expensive? Our order total was significantly higher than when we bought Chipotle two years ago.
Why Has Fast Food Become So Expensive?
Fast food prices are increasing due to two variables.
Higher Priced Food Items
The United States is currently experiencing high inflation not seen in 40 years. The price of everything is going up including gas and basic goods like the food supplies fast-food chains rely on. When basics like lettuce, tomatoes, and meat increase, most fast-food chains have no choice but to pass those costs onto consumers.
Labor Shortage
In addition to higher food prices, fast food chains are experiencing a labor shortage, which has a ripple effect on the restaurants.
Shorter Hours
Some fast-food restaurants have cut their business hours because they don't have enough staff. If the restaurant is open fewer hours a day, fewer workers are needed. However, the restaurant is then bringing in less money.
Fewer Items on the Menu
Some restaurants are offering fewer items on the menu to consolidate their business. For instance, Burger King is focusing on "menu simplification, removing low-volume items" (Insider). This streamlines the number of ingredients they need to buy and store.
Higher Wages
Finally, most fast-food restaurants have no choice but to raise wages to attract employees. Many chains have had to raise wages by 10 to 15%, which affects their bottom lines and requires them to raise food prices.
How to Combat High Fast-Food Prices
In our busy society, more and more families rely on fast food. However, if you no longer can afford fast food regularly, you have some other options:
Make Slow Cooker Meals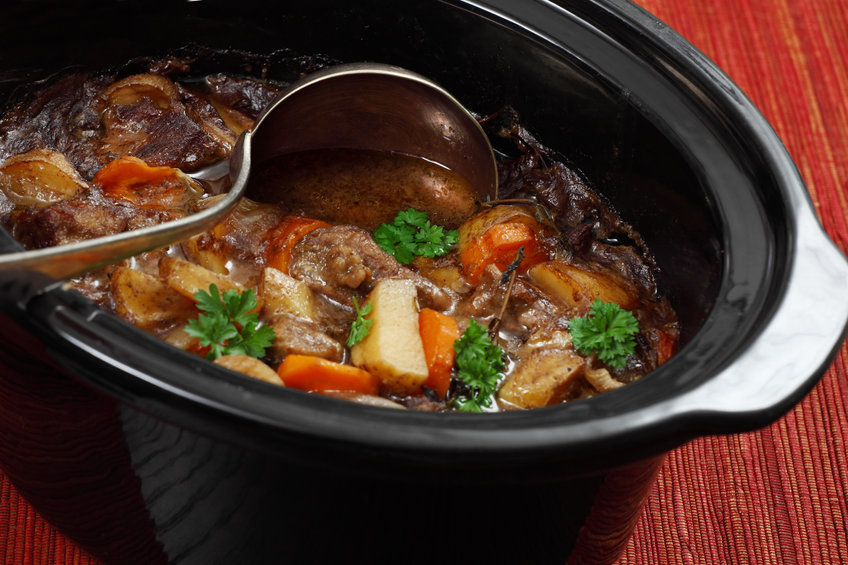 If you're too tired to cook when you come home from kids' activities or work, put a meal in the slow cooker in the morning before you leave. When you come home, a hot meal will be waiting for you.
Have Freezer Meals Ready
Another idea is to make meals to freeze. Thaw them the night before and reheat them when you get home. If you don't have time for that, buy ready-made, family-size freezer meals from the store. They're much cheaper than buying the whole family fast food.
Bulk Cook on the Weekends
Or, you could make several meals on the weekend. Then, during the week, reheat and serve. For busy nights when you won't be home to eat, pack sandwiches and chips. It's not fast food, but it is quick and easy.
Final Thoughts
Why has fast food become so expensive? The simple answer is that inflation is hitting all aspects of our lives. If you can no longer afford fast food regularly, you can try some other strategies to get a meal on the table quickly. Remember, inflation doesn't last forever; eventually, you'll be able to once again afford your favorite fast-food meal without such a punch to your wallet.
Read More
4 Bad Habits That Are Costing Your Family Money
Save More Money with the Best Restaurant Deals and Apps for Families
10 Steps to Create a Successful Stay-at-Home Mom Budget
The Cost of Living in 1972 Was Surprisingly Low
Melissa is a writer and virtual assistant. She earned her Master's from Southern Illinois University, and her Bachelor's in English from the University of Michigan. When she's not working, you can find her homeschooling her kids, reading a good book, or cooking. She resides in Arizona where she dislikes the summer heat but loves the natural beauty of the area.