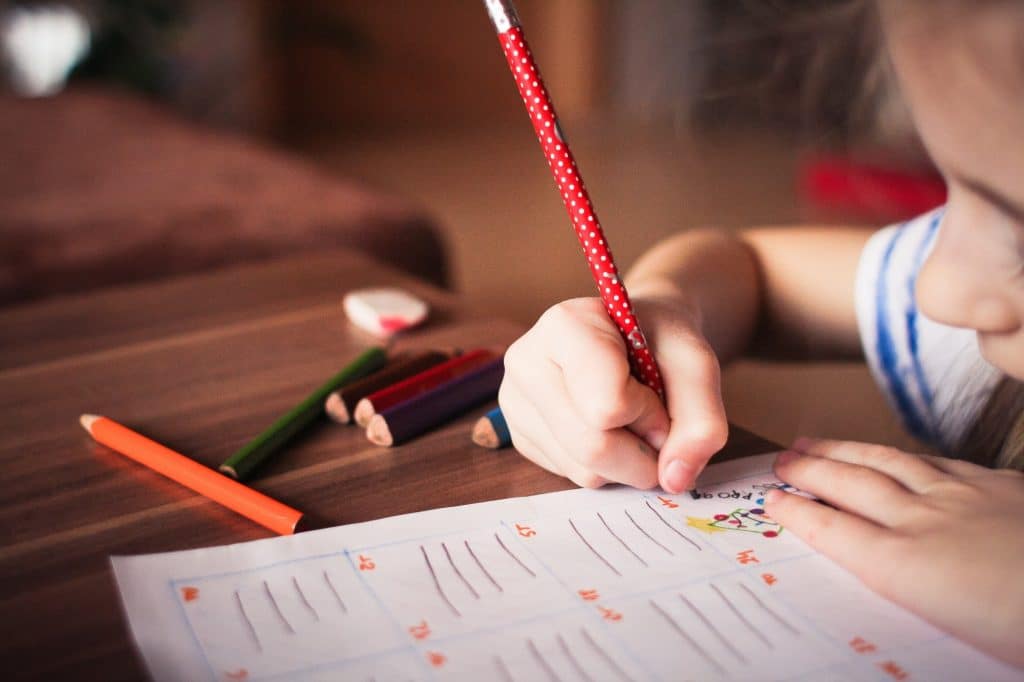 Our world is in crisis. With Google making us stupid and the childhood obesity crisis slowly leading our kids down a path of early deaths, we have the growing responsibility to keep our kids busy.
Plus, when you find things to do with kids, you build relationships. So as the novelty of school-less summer days wears off, consider these kid-friendly activities that won't break your summer budget.
Things to Do With Kids
Do things with your kids to make some memories. All you typically need is a little planning time.
1. Take Them to the Movies
You do not have fork over cash to take your kids to the movies. Look for free outdoor movie options in your community.
Many communities offer such options, projecting older films on big screens in a park. You'll need to bring your seating like a blanket. Pop a big bag of popcorn and pack a thermos of lemonade, and you'll have al the makings of a great night of fun.
There's nothing quite like seeing a movie outside and munching on your popcorn. You get to enjoy the firefly show as you watch a movie outdoors with your kids. Everyone gets fresh air, and you'll avoid the recycled air and sticky floors of the theater.
2. Hike and Explore With a Purpose
Head over to your local state park or even your back yard and create a scavenger hunt. Think of the things that you see naturally in your community. Consider mushrooms on tree stumps, specific types of birds or woodland animals, and even bigger animals like deer.
If you go to the right nature preserve, you can discover a whole new world.
If you don't know where to go, you can always go to your state's Game, Fish, and Park website or the National Recreation Trail Database where you can find a trail near you in the United States.
3. Go On a Playground Tour
Make a plan to visit every park in your community if you have multiple parks. Then rank them. Set criteria ahead of time with your kids that helps establish what makes a great park and then keep a running list of the best parks in your area.
Pack a picnic lunch of sandwiches and fruit to make the outings even more memorable.
4. Look for Free Classes in Your Community
Go to your Chamber's website to see if you can locate any free classes in the community for kids. Check out places like the local extension office or community center.
Find your local library to see if they have a reading program or classes for kids. A good library will have a wealth of opportunities for your kids in the summer like summer reading programs with prizes that encourage either your kids to read or you to read to your toddlers.
Often children's librarians will have programs once a week in the summer where your kids can come and learn new skills or explore activities.
Things Kids Can Do Solo
When your kids proclaim they're bored, but you need to make dinner or do your work, you can make some suggestions that will give them things to do alone. Remember, too, you can always have them help you with household chores.
5. Hide and Seek
Encourage your kids to get creative with their surroundings and play an old-fashioned game of hide-and-seek. For younger children, you may need to make some creative but safe suggestions, like behind the drapes or an open door.
6. Watch Learn-to-Draw Videos
Set your computer up so you have bookmarked youtube videos that teach kids how to draw. Even the least artistic child will feel accomplished after following one of these simple learn-to-draw videos.
7. Write a Story with Animation
Once your kids have learned how to draw something, you can encourage them to write a story about that drawing. Set them up with pencil and paper. If they cannot write yet, have them create a storyboard of a comic strip with images and pictures that tell the story.
8. Put on a Fashion Show
Encourage your kids to put together outfits either from your closet, from a dress-up bin you have, or from their clothes. Then have them put on a fashion show for you. Take pictures like the paparazzi during the show and set it to music.
Put together some tasty finger foods when you're done so you can have a fun and fancy party or consider inviting neighborhood kids over to the show and the final party.
Things Kids Can Create
Nothing makes kids prouder than when they can create something amazing on their own. Again, you don't need much of any money to stimulate kids' imaginations, and often the fewer materials and examples you have, the greater the imaginative creations. Crafts and arts will encourage your children to fantasize and to explore their creativity.
9. Sidewalk Chalk
Drawing stimulates a child's mind, teaching him fine motor skills, creativity, and decision making. Encourage your child to draw this summer.
A jumbo pack of sidewalk chalk costs little money but can lead to a whole new world on your driveway. You can create special sidewalk chalk drawings that include kids and then take pictures. You can also draw a ginormous sidewalk chalk hopscotch that will keep your kids busy for hours.
Once you've demonstrated some of the drawings with the kids, set them loose with the chalk to let their imaginations go crazy.
10. Build a Fort
If rain is hampering your outdoor summer fun, build a fort in the living room with your kids. Breakdown your furniture and use the couch cushions and extra blankets to make an amazing ford. Then let your kids eat a picnic lunch in their fort.
11. Build Marshmallow and Toothpick Houses
Kids can learn about structures while creatively using toothpicks and marshmallows to create houses and people. You may end up having the beginnings of an architect in your family after this activity.
12. Legos
Legos do more than just keep your kids busy. They stimulate your kids' minds, giving them fundamental engineering skills.
If you do not have legos in your house, visit thrift stores or even eBay to find buckets of miscellaneous legos. Just make sure they are Lego brand building blocks so they fit well together.
Then give your kids a lego challenge and have them build a village with homes, community buildings like stores and a hospital, and then appropriate vehicles.
Stay Calm, and Play On
When the "I'm bored" and "There's nothing to do" whines begin to assault your ears, do not lose your temper. Just stay calm and think like a kid.
You can find all kinds of things to do with kids with little to no money. For more ways to save money while raising smart and creative kids, keep reading the articles on our blog.