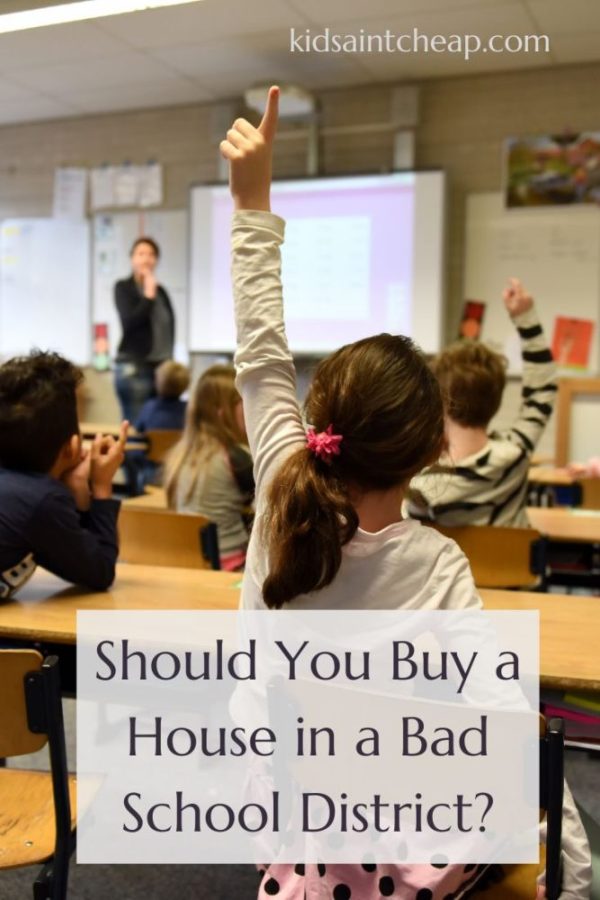 My husband and I have lived in three different states. When we lived in Chicago, we chose a working-class neighborhood with bad schools. That was the only area where we could afford rent. (Buying a house was out of the question because of the high property taxes and our relatively low income.) When we lived in Arizona, we chose a good neighborhood with a meh school district. Finally, now that we live in New York, we live in a lovely community with a good school district. Sometimes when you're house shopping, you find a nice house in a lousy school district within a good neighborhood. Should the quality of the school district be a deal breaker? The answer is, it depends.
Should You Buy a House in a Bad School District?
Of course, if the house is in a bad school district and neighborhood, you likely should pass. (Remember, location is everything when buying a home.) However, if the neighborhood is safe and sound, you have options.
Can Your Kids Go to School Out-of-District?
Some areas of the country allow a certain number of children to go to school out-of-district. If this is the case where you are, and there are good schools nearby, consider this option. You will avoid your neighborhood school that is less than desirable. You get a nice house, and your kids attend a good school. The only drawback is that you will likely need to drive them, and their commute to school will be longer than if they went to school locally.
Is Private School an Option?
When we lived in the Chicago suburbs, we had an academically solid private school within walking distance. However, we couldn't afford the full tuition. Luckily, we applied for financial aid and received a significant tuition cut. Our child attended that school for three years.
Even if you think you can't afford private school, you may find that with financial aid, it becomes an option.
Could You Homeschool?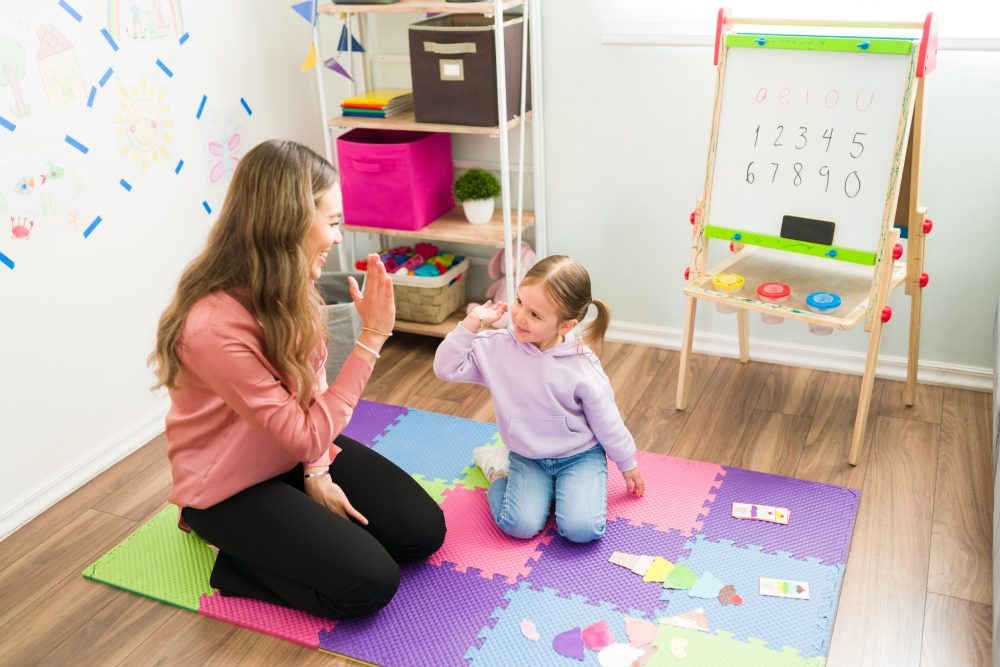 Another option is to homeschool. If you choose this route, it doesn't matter what neighborhood you live in. When we moved to Arizona, we had been homeschooling our three children for one year. Because we didn't have to consider the schools, we could find a fixer-upper in a nice neighborhood with a not-so-great school district. When we moved eight years later, our house sold for over asking to a couple in their 50s who also didn't care about the school district.
If, instead, we had considered the school district, we would have had to buy a house in a neighborhood that was outside our price range. We would have struggled financially to make a house payment in that neighborhood. Homeschooling offers you incredible freedom.
Final Thoughts
When house hunting, remember location is everything. If you find a good house in a nice neighborhood with a bad school district, don't automatically rule that house out. You have options for your children's education that don't require you to live in the best school district in the area.
Read More
Learning Through Games: 5 Best Educational Gift Ideas for Kids
Is It Child Approved? The Best Home Buying Checklist When You're House Hunting with Kids
Yaaa, We Sold Our House. . .We Hope
Melissa is a writer and virtual assistant. She earned her Master's from Southern Illinois University, and her Bachelor's in English from the University of Michigan. When she's not working, you can find her homeschooling her kids, reading a good book, or cooking. She resides in Arizona where she dislikes the summer heat but loves the natural beauty of the area.