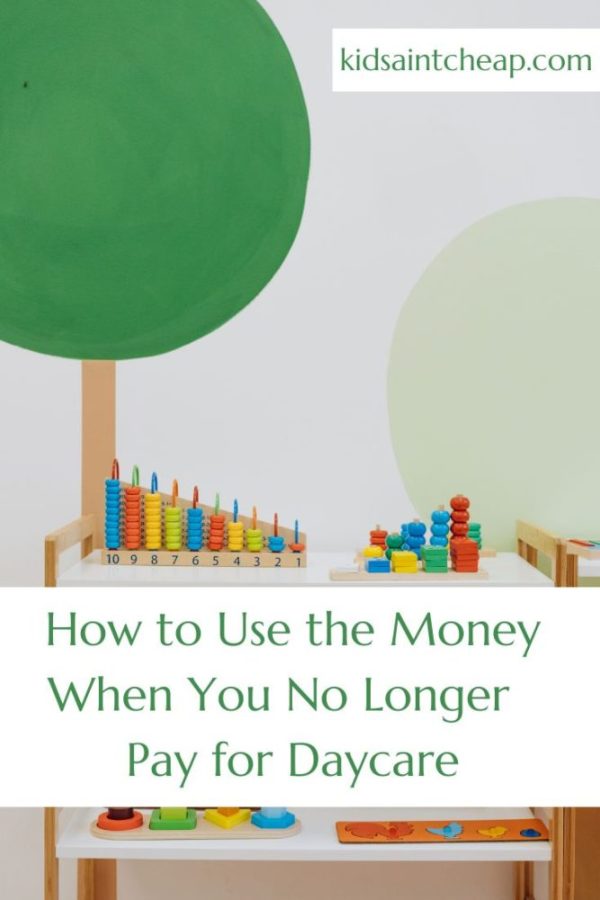 When you have a newborn baby, the expenses come fast and furious. Diapers are expensive, as is formula (if you need to buy it). However, those expenses are small compared to daycare costs. Depending on where you live, daycare can cost $1,000 or more monthly. Many parents count down until their child enters school, and they can reclaim the money spent on daycare. But not so fast. What if you reallocate the money when you no longer pay for daycare for future expenses your child will incur? (Trust me, costs keep climbing as your child moves into the tween and teen years.)
Why Should You Reallocate the Money?
Since you're already spending a set amount for daycare, you're used to paying that cost. So why not keep putting aside the money when you no longer have to pay for daycare? Future you will be thankful you did this.
How to Allocate the Money
Tweens and teens are lovely, but they're also expensive! Here are some of the upcoming expenses that you may want to save for by using the money you used for daycare:
Braces
I have three kids, and two of the three needed braces. Thankfully, we had good dental insurance that covered approximately half of each child's cost. However, even with the insurance, we still had to pay $6000 out of pocket, roughly $3000 for each kid. We started a braces fund when our first child was nine, but even then, we had to finance and pay monthly. Imagine if we had invested the money we paid for daycare. We could have covered the cost of braces from this fund since daycare for our oldest cost $800 a month (and that was over a decade ago).
Future Activities
Kids' activities can be expensive, especially if they join traveling sports teams. My daughter takes one dance class a week, but some girls in her class are part of the company and take five to eight dance classes per week. The cost of the classes, dance shoes, and performance costumes adds up quickly. If you have more than one child with this type of dedication, the cost of classes can come close to the cost of daycare expenses.
College Fund
Finally, and perhaps most importantly, consider setting aside the money you no longer pay for daycare for a college fund. Putting money into a college fund as soon as your child is born is the wisest decision because of the power of compounding interest. However, when your child is five and attending school, if you funnel all of the daycare money into a college account, you'll be in a strong position to pay college expenses.
Final Thoughts
Considering how you will reclaim the money for daycare once your child is in school is attractive. However, for your financial future, the more intelligent decision might be to use the money to save for other expenses your child will have, especially college expenses.
Read More
A Financial Guide to Childcare
5 Ways You Can Save Money on Braces for Your Kids
How Much Do Braces Cost and How Can You Save Money?
Melissa is a writer and virtual assistant. She earned her Master's from Southern Illinois University, and her Bachelor's in English from the University of Michigan. When she's not working, you can find her homeschooling her kids, reading a good book, or cooking. She resides in Arizona where she dislikes the summer heat but loves the natural beauty of the area.