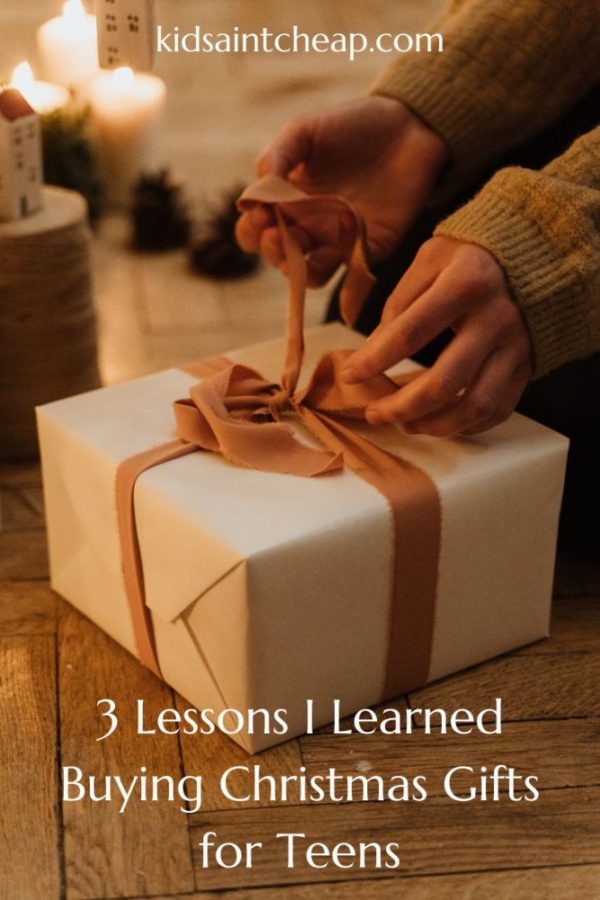 Christmas gift shopping for my kids used to be easy and frugal. I'd buy toys I could find on sale. If an item was outside our limited budget, I wasn't above buying it secondhand. My kids knew I did this, and they didn't mind because they got the item they wanted.
However, now all three are teens and tweens, and their lists are more expensive and particular. Because of this, I upped my Christmas budget to $150 per child plus stockings, which for our budget, is a lot. However, because of the 3 lessons I learned buying Christmas gifts for teens, I likely won't spend the same amount next year.
Our Gift Situation
I should clarify that the presents my husband and I give our kids are not their only gifts. My mom gives them several gifts, as do their godparents. Our gifts are only a portion of what they receive.
3 Lessons I Learned Buying Christmas Gifts for Teens
I had determined now that the kids are older (18.5, 14, and 12.5), I would have to spend more to make them happy. However, I learned this year that the assumption is incorrect, so I will likely reduce the Christmas budget next year.
Buy from the List
The one piece of advice I want to give all parents of teens is to buy gifts your teen asks for on their Christmas list. Those gifts were a huge hit; the kids loved them! When we strayed from the list and got something we thought a teen would like, they were disappointed. Buy from the list!
Shop Black Friday Sales
My next piece of advice is to shop Black Friday sales. (Remember, since COVID-19, these sales no longer start the day after Thanksgiving. They often begin a week or two BEFORE Thanksgiving.) Black Friday sales are essential if your child asks for a pricey gift that you can't afford.
For instance, my 18-year-old wanted Apple Air Pods. As I was only spending $150 per child, these were out of my budget unless I only got him one gift. Yet, a Black Friday sale allowed me to snag some for $80. Because of the deal, he got Apple Air Pods and other presents.
Sometimes Less Is More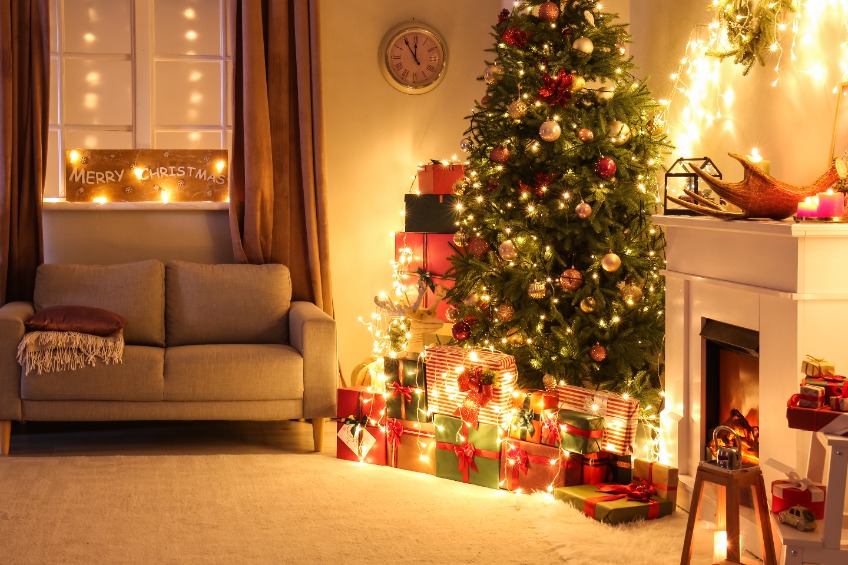 Finally, spend the amount you have to spend, but don't increase your budget because you're worried about your kids' expectations, as I was. I learned this year that a few gifts the kids really want are all they need. In fact, one of my kids said, "I got too many gifts this year." Lesson learned.
Final Thoughts
The 3 lessons I learned buying Christmas gifts for teens this year will help me save money and buy presents my kids want next year. Yes, buying gifts for teens is different than buying gifts for younger kids, but don't make the experience more challenging. Instead, buy from your kids' list and stick to the budget. and you will both have a good holiday.
Read More
What to Do When You're Overspending at Christmas
Favorite Family Christmas Traditions–Modernized
Our Favorite Stocking Stuffers for Teens
Melissa is a writer and virtual assistant. She earned her Master's from Southern Illinois University, and her Bachelor's in English from the University of Michigan. When she's not working, you can find her homeschooling her kids, reading a good book, or cooking. She resides in Arizona where she dislikes the summer heat but loves the natural beauty of the area.