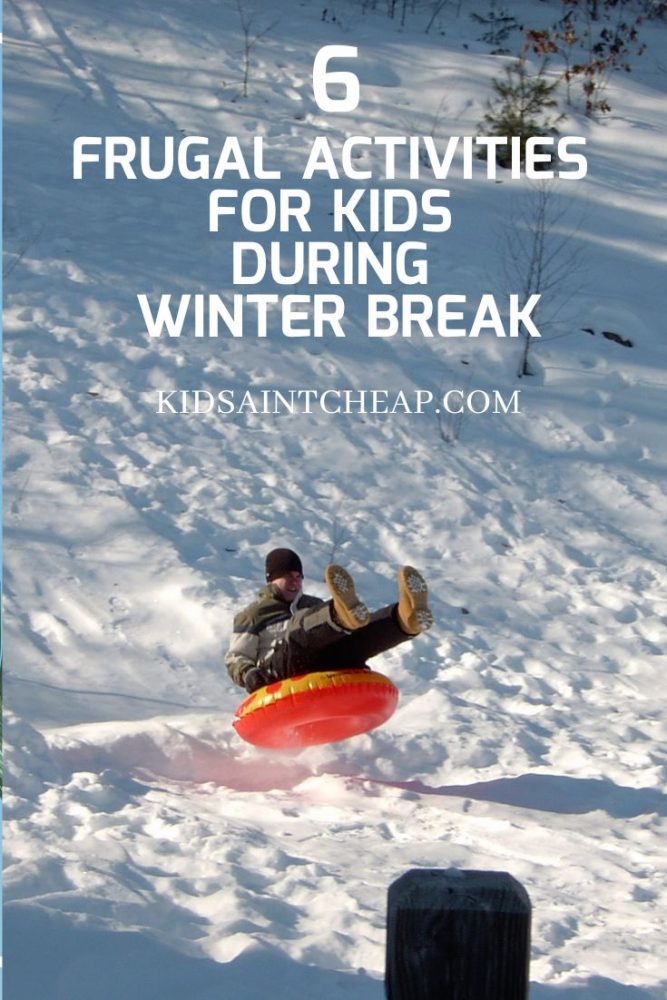 Kids around the country are enjoying winter break. While the early days of winter break are likely busy with holiday activities and preparations, the last week can be quiet and a bit boring. If you want to find frugal activities for kids during winter break, look no further than our list. These activities can help your kids relax, have fun, and spend time building memories with family.
Frugal Activities for Kids During Winter Break
Have a Movie Marathon
If your kids don't get a lot of screen time during the school year, take one day this break and have a movie marathon. Pick two or three movies the family wants to watch, and then camp out on the couch with yummy snacks and the blinds closed. Have a great time watching and then discussing the movies.
Have a Chopped Challenge
Have your kids watched the cooking show, Chopped? If so, why not have a kids' Chopped challenge at your house. Give the kids three or four items with which to create a meal. Then, you decide which of the kids wins the competition. (As a bonus with this activity, you have one less meal you have to cook this week!) If your kitchen is small, you may want to have one child cook one night with the ingredients and another child cook the next night.
Decorate Cookies
Who says Christmas cookies have to stop when Christmas is over? Have a fun afternoon making and decorating cookies. Make it extra fun by turning traditional cookie cutters into other objects. For instance, instead of making a gingerbread man with that cookie cutter shape, turn it into something else like a unicorn.
Go Sledding
Some of the best fun I've had with my kids is sledding with them. Bundle the family up, head out to the nearest large hill in the neighborhood, and go sledding. Stay out for an hour or two, and then come home and enjoy a nice mug of hot chocolate while you warm up.
Build a Snow Fort
Likewise, don't send the kids out alone to play in the snow. Instead, go out with them and build a snow fort. You can even take a break for a snowball fight. The kids will love you spending time with them and being a kid again with them.
Play a Board Game
During the busy school week, you may not have time to play games with your kids. During winter break, set aside some time to play board games with your kids. Some of our favorites include 10 Days in the USA, Battleship, Yahtzee, and The 5-Second Rule.
Final Thoughts
While taking a family vacation during break is nice, don't feel bad if you don't have the money to do so. Your kids will appreciate you spending time with them and enjoying any of these frugal activities for kids during winter break.
Read More
Favorite Family Christmas Traditions Modernized
Stay Organized During the Holidays
How to Pay for Vacations and Holidays without Debt
Melissa is a writer and virtual assistant. She earned her Master's from Southern Illinois University, and her Bachelor's in English from the University of Michigan. When she's not working, you can find her homeschooling her kids, reading a good book, or cooking. She resides in Arizona where she dislikes the summer heat but loves the natural beauty of the area.