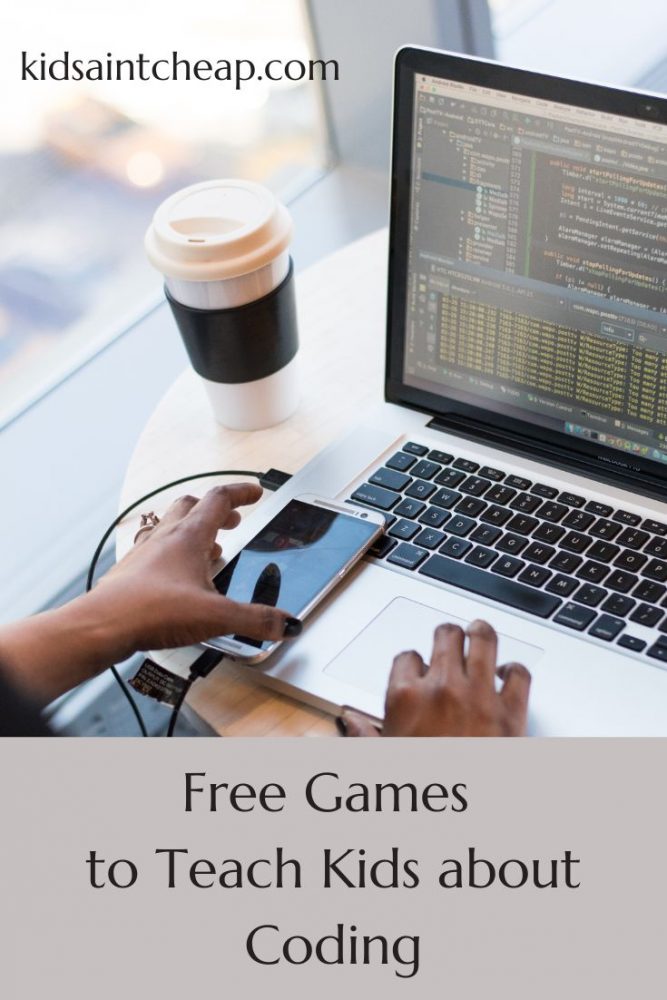 My 11-year-old wanted to take a coding class this year. We signed up for one with a virtual school in our state. I have a long dislike of computer science, so I was happy to outsource this subject from our homeschool. To my surprise, she LOVED coding and is taking the second installment of the class next semester. However, she wants to do even more, so I searched for free games to teach kids about coding. Because coding is popular, there is no shortage of games available.
Scratch
My daughter's teacher had the students spend some time on Scratch, a free coding community. Since then, she has spent several hours a week immersed in the Scratch world. Students can create games and animations and share them with others in the community.
This site is for kids ages 8 to 16 and is free.
Blocky Games
Blocky Games offers several games that teach programming. If your child has trouble with internet access, you can download the material, so he can work offline. Like Scratch, this site is for ages 8 to 16 and is perfect for beginners. It is also free.
Tynker
Tynker offers 20 games for free, which will give you and your kids a chance to try out this site. This site has a broad appeal for ages 5 to 18.
If you decide you like this site enough to pay, you can access all levels and 65 courses for around $10 a month. This popular site is used by more than 50,000 schools and 32 million students!
Code Combat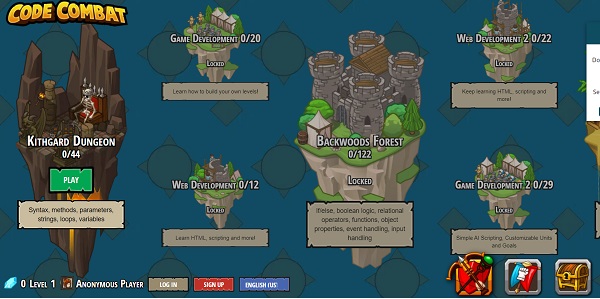 Your child can play in Code Combat for free with a class code from his teacher, or he can play as an individual. This game has several levels; you have to be proficient in one level before moving on to the next one. The first level, Kithgard Dungeon, teaches syntax, methods, parameters, strings, loops, and variables.
Code Combat is for ages 9 to 16. Kids can play alone or with others. Like Tynker, this is a popular site. It is used in 190 countries with 20 million kids!
Code Monster
This intuitive program helps teach your child Javascript. Perfect for ages 8 to 12, simply click on the monster to get instructions. The monster teaches your child coding through a variety of actions such as increasing the numbers in a code to see what happens next.
A nice feature of Code Monster is that you only need internet connection to load the website. After that, you can use it completely offline.
Final Thoughts
If your child wants to learn more about coding, encourage her! Then, help her get started with some of these free games to teach kids about coding. She may find a fun hobby, or she may have a passion that develops into a career like web design, computer programmer, or computer systems engineer. The demand for these jobs is expected to increase in the future, which makes coding an excellent skill to learn.
Read More
Free Apps that Help Kids Manage Their Pocket Money
Where to Get Free Cloth Diapers for Low-Income Families
Free Chore Chart Template for Kids
Free Printable Kids Money for Download
Melissa is a writer and virtual assistant. She earned her Master's from Southern Illinois University, and her Bachelor's in English from the University of Michigan. When she's not working, you can find her homeschooling her kids, reading a good book, or cooking. She resides in Arizona where she dislikes the summer heat but loves the natural beauty of the area.