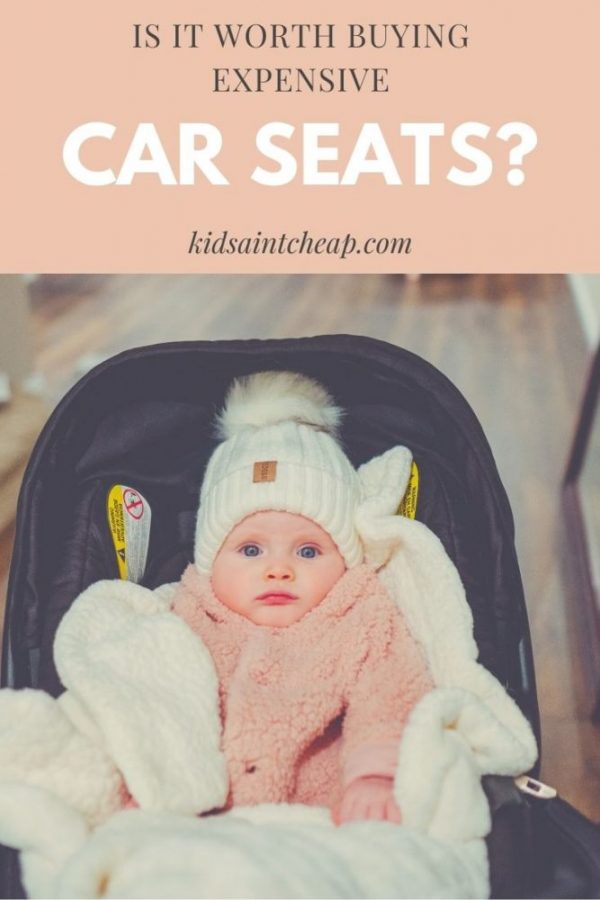 As a new parent, you'll likely feel pressured to buy many things.  After all, loving parents want the best for their children and should be willing to pay for that, right?  While there are areas where you won't want to go the cheapest route, there are other areas where you can save money.  One area where you don't need to spend the most money is when buying car seats.  Buying expensive car seats isn't necessary for your child's safety, but there are other standards you'll want to consider.
What to Consider Instead of Buying Expensive Car Seats
Rather than just looking at the price of the car seat when deciding which one to buy, you should instead consider several other factors.
Installation
The most important factor in protecting your child in case of a crash is installing the car seat properly.  Yet, many, many parents unknowingly install the car seat improperly.
If you live in the United States, you can go to any local fire station, and the fire fighter will check to make sure the car seat is properly installed.  If it's not, the fire fighter can help you install it properly.
Safety
Before making your purchase, consider the safety record of the car seat you want to buy.  An excellent place to look is Consumer Report's Car Seat ratings.  You'll find that buying an expensive car seat isn't necessary.  There are many cheaper car seats that offer your child all the safety he needs.
Length of Use
Some of the cheapest car seats have lower weight and height restrictions, which means you'll need to buy the next size up more quickly.  Sometimes, buying a mid-price range car seat is actually more affordable than the cheapest brand because you'll be able to use it longer.
What to Avoid When Buying Car Seats
Even if money is tight, please avoid buying used car seats.  Some people don't know this, but car seats actually have an expiration date.  That date is typically six to ten years after the seats are manufactured.  Why an expiration on car seats?  The general idea is that the plastic and seat belts can degrade after years of exposure to the sun and heat.  Also, safety standards are constantly changing, so new car seats may offer your child more protection than used seats you buy from someone else.
In addition, if you buy a used car seat, you have no way to know if that car seat survived a car crash.  If it did survive a crash, there may be small cracks in the plastic that you do not know about, which can make the seat less safe for your child should you be involved in an accident.
Final Thoughts
Car seats are necessary, but can be pricey.  However, don't feel pressured into buying expensive car seats.  Instead, consider the car seat's safety record and make sure to install the seat properly.  Finally, choosing seats that have higher weight and height limits may save you the most money over the time your child will need car seats.
Read More
Mommy to Be: 7 Tips for Buying Car Seat
Top Car Safety Features to Look for When Buying a New Car
The Best (and Worst!) Baby Shower Gifts
Melissa is a writer and virtual assistant. She earned her Master's from Southern Illinois University, and her Bachelor's in English from the University of Michigan. When she's not working, you can find her homeschooling her kids, reading a good book, or cooking. She resides in Arizona where she dislikes the summer heat but loves the natural beauty of the area.