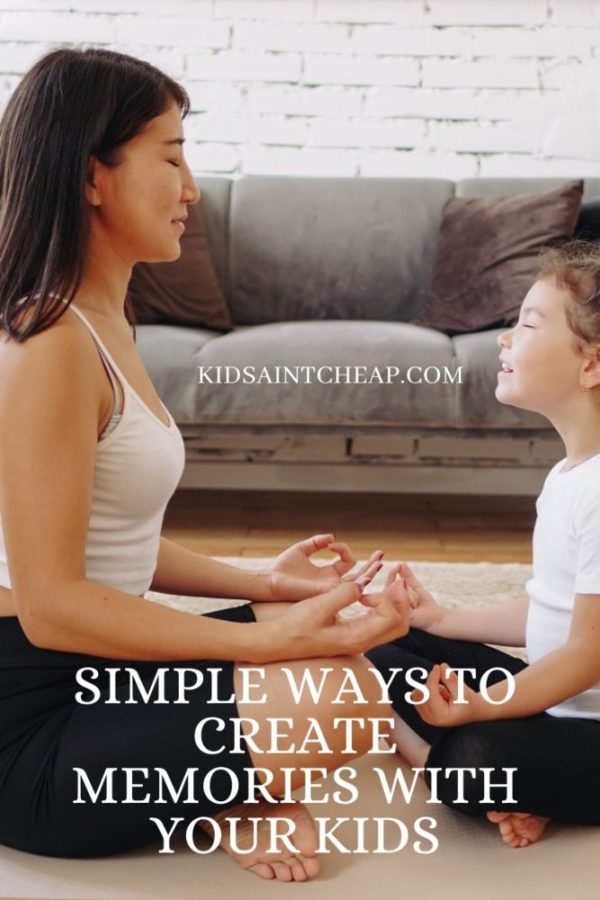 Sometimes when your kids are little, every day might seem so LONG. The kids have endless needs you have to meet, and they might fuss, cry, or have tantrums. However, smiling older women look at you in the store and compliment your beautiful family and reminisce about their now-grown children. People tell you, "The days are long, but the years are short." Yet, while you try to enjoy the days, sometimes you struggle. As your kids grow older (and it happens so quickly!), you realize that the time you have with them is fleeting, and you want to create memories with them. Here are some suggestions to do just that.
Simple Ways to Create Memories with Your Kids
Creating memories with your kids doesn't have to be expensive. You simply need to spend your undivided time with them.
Actively Watch Their Sports
How often have you gone to kids' sporting events and seen parents not watching the game but instead giving all of their attention to their smartphones? Put the phone aside and watch your kids. They notice, and they'll appreciate that you spend time on them, not on the internet.
Have a Dedicated Movie Night
One fun family tradition is to have a dedicated movie time. In our family, we watch a movie on Sunday afternoon. This activity may not seem like much, but your kids will likely enjoy this tradition and remember it fondly when looking back on their childhoods.
Play Board Games
Likewise, you can have a family game night. Or, if you can't play board games with the family that often, make a habit of playing a board game with your child at least once every two weeks. Your kids will enjoy playing the game and the time you gave them.
Read Aloud to Them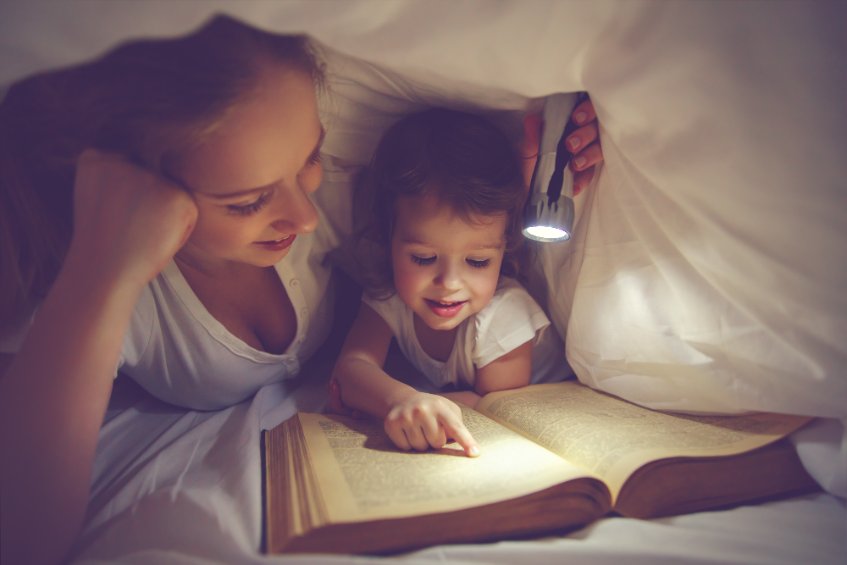 This family tradition is best started when your kids are young, though you can begin any time they're in elementary school. When my kids were babies, I started reading aloud to them, and we never stopped. My younger kids are now 13 and 12, and I still read aloud to them every day. I'm sure this is one activity they'll cherish and hopefully repeat with their children.
Have a Yes Day
Too often, we parents say no because it's more convenient than saying yes. Challenge yourself to say yes one day and see how different the day will be. "Mom, can we go to the park?" Yes. "Can I bake a cake?" Yes. If the activity the children propose isn't dangerous or out of your budget, try saying yes and see what happens.
Take Them on Vacation
Finally, if you have the means, take your children on vacation. Getting out of your element and exploring new places leads to family bonding, especially when you reminisce about your adventures years later.
Final Thoughts
Kids grow up too quickly. The older women in the stores are right—the days are long, but the years are short. Cherish the time you have by utilizing simple ways to create memories with your kids. You'll be glad you did.
Read More
Vacation Before Your Kids No Longer Want to Hang with You
5 Ways We Inspire a Love of Reading in Our Kids
4 Road Trip Tips When Traveling with Tweens
Melissa is a writer and virtual assistant. She earned her Master's from Southern Illinois University, and her Bachelor's in English from the University of Michigan. When she's not working, you can find her homeschooling her kids, reading a good book, or cooking. She resides in Arizona where she dislikes the summer heat but loves the natural beauty of the area.